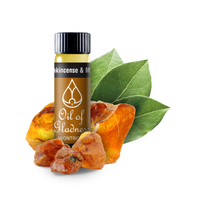 The owners of this company are so inspiring. Their love for the Lord and their stong faith is unparalleled. I'm blessed to know these wonderful people."

Melissa B.
Every Good Gift is a company with the love of Jesus in their heart. The anointing oils are biblically based and expert quality. If you believe in the power of prayer, you should consider these tools. Get a bottle for your home, your work and your purse or pocket. In prayer."

Kathy N.
Pure, Holy products and Godly owners."

Michelle Z.